How much should you spend on your small business website?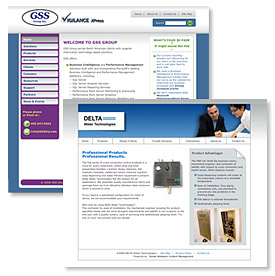 Every small business owner knows they should have a website. But the website they want is often different from the website they can afford. Should they wait until they can invest in a serious web solution for their business? Or should they do something affordable now, but throw it away once they are able to "do it right"?
With ExSite Webware, you don't have to make that decision, because the quick-and-easy solution
scales up
to the powerful "enterprise" solution without any need to tear down and start over.
Begin with a basic website...
The "basic website" is where most small businesses begin, and it's a cinch to set one up using ExSite Webware. Our full-service package includes a customized design, content set-up, and all the basic tools required for a website operating in today's marketplace.
...and transform it into an e-business engine!
Piece by piece, you can add the components that will transform your website into a serious business concern. You will never have to tear it down (or tear your hair out) to take your business to the next step. Here are some of the things you can add as you go:
product catalog
shopping cart / e-commerce
surveys
e-newsletter
members-only area
forums & blogs
event calendars
email broadcast
banner ads
and many more!
Search Engine friendly solutions
ExSite Webware is based on search engine friendly technology to maximize your search engine optimization efforts. Our team of Internet Marketing professionals will ensure your website is set-up and submitted to the top search engines.
If you require Search Engine Optimization or Pay Per Click services, contact Exware Solutions for more information on packages available.
Ask us about how to upgrade an existing website or develop one from scratch. Book a 15-minute web-based demo today!